In case you did not know or your internet marketing brain is fried from advertising overload, one of the biggest trade show events for affiliate and performance is quickly approaching us. Affiliate Summit East NYC looks to be a pretty awesome event in August.
One of the things you may not know about me is I have spent the last three years exhibiting at this event. This summer, we will not be exhibiting but most-likely will be back on the show-room floor in January 2013! However, we will be in attendance to this year's East summit of course. We will also be hosting our 2nd Live Event NYC Seminar – Grind Session, the day before the Meet-Market. Also in the last three years, I have been approached numerous times by other Affiliate Networks, Vendors, Merchants, Tracking Companies, well you name it, I think they have approached me inquiring about "consulting" them on how to get the most of their trade-show experiences.
First off, I do not do the consulting thing. However, I am more than happy to throw out a few quick bones here on the blog for all to see.
1. Time Is Not On Your Side – Refine your pitch as fast as you can.
Affiliate Summit is massive. You have the meet market for about 5 hours on Sunday, and then 6-7 hours a piece on Monday and Tuesday. When there is 4,000+ people there, that is not a lot of time to get into the nitty gritty of everyone's business to determine if they are a good match for you. As a general rule, I do not allow exhibitors to give me a pitch. Not unless they receive mine first and answer back with, "here's why I think we would be a match and could do some business." You see, when I'm on the floor, it's about ME and MY time + business, not the exhibitors.
Face-to-face, you are going to have about 30 seconds before you the person you are trying to "sell" to loses interest. See the importance of refining your pitch before-hand? It is really lame to go up to someone and find out they are terribly at expressing simply, what their company does. All you need to do really is craft a quick pitch that includes a short description of you what your company is/does and detail specifically how your company can help that person or their business.
It is that simple.
ALERT! Secret tip engaged:
2. Easy List-Building – Here's exactly how I can build an email list of 200+ contacts directly from ANY trade-show I attend.
All you need is two tools – an iPad and Mailchimp. I use the Chimpadeedoo app. Chimpadeedoo collects email addresses and stores them locally on your iPad, even when you're not online. Whenever you connect, it automatically pushes the addresses to your MailChimp list. Choose from 10 different backgrounds or use your own. Pick your font and button style, write your own copy, and connect the form to any MailChimp list. There really are quite a few customizations you can do. It's a simple download from the iTunes store that collects addresses offline. Typically, I segment into 5 lists when I go to a tradeshow, for instance:
Social Media – For wanting to quickly contact their social media details
Traffic Sources – I try to get as many contacts as the company as possible
Advertisers – Got to reach the source of the offers, these are my favorite lists to make
Affiliates – Recruiting affiliates is always a priority at a show, especially international ones!
General Contacts – If I'm in a hurry, I'll quickly add someone to this list and sort them later
Think of the possibilities! Here's another couple of options you can do. A custom logo is a must!
Customize Chimpadeedoo with your own logo and list description.
Curate your subscribers' experience by sending a welcome email and choosing whether you want to require double opt-in.
Choose which form fields you want to display. You can even add a default value to a hidden field, so later you can segment your list by subscribers who signed up at specific events or locations.
Mailchimp also has the option for iphone however, I dont like the idea of people using my phone to signup for future contact, (it could ring, emails going off, texts coming in, smaller keypad) but with the ipad, I have the ability to take quick photos, record videos, and now manage contacts by real-time segmentation. I am ready to go to ASE and get this rolling out to see how much more organized I will be with this. Here's a snapshot of choosing fields on the iPad   ——–>
Choose the form fields you want to display. You can even add a default value to a hidden field, so you can later segment your list by subscribers who signed up at specific events or locations.
Send a welcome email to new subscribers, and choose whether you want to require double opt?in (I recommend double opt?in).
They also have a lot of other great features, this is really my weapon of choice when walking the trade-show floors:
New layouts
Custom logo option
Choose colors for list description and buttons
Support for multiple fields
Support for hidden fields with default values
Support for ordering fields
Double opt–in option
Export failed subscribes
Make offline subscriptions to multiple lists
Take a background photo with iPad camera (iPad 2 only)
Connect to MailChimp via API QR code (iPad 2 only)
3. Everyone is on their phones – here is how to take advantage.
I do not know why anyone would attend a trade-show floor and bury their heads into their phone. First, I just like to say that I am a pretty good size dude. 6:2, 230lbs and if I see you walking into me with your phone in your face, I will bump into you and you will bounce.
Anyway, there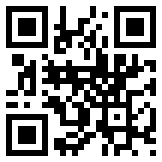 's a lot of people on their phones, all day long. You can take advantage of this a QR Code campaign. Yep! For me, I would simply create me an optimized landing page that would offer free material such as ebooks, whitepapers and/or videos. Sending trade-show attendees to a dedicated landing page on your site also enables you to have the opportunity to get even more information about them, if you play your cards right. You want to be able to keep tabs on who is interested in your company and how you can follow up with them, especially after they speak with potentially hundreds of companies at the trade show. It's also a good idea to include trade show-specific questions on your landing page form that will make it easy for your sales team to follow up with the most engaged leads.
Not everyone will have a QR code reader on their smartphones to be able to read the QR code, but those who do will appreciate it in this form. To easily create a QR code, you can visit websites such as Kaywa or Microsoft Tag. If you create one, place it on all your trade show resources, including signage, handouts, presentation slides, etc. Check out the QR code on the left here, I generated that in like 20 seconds from Kaywa. Before the trade show, test your QR code to make sure it works by downloading an QR code reader for your smartphone. Simply hold up your phone's camera as if you are about to take a picture of the QR code. It will then lead you to the web page which you need to optimize for mobile devices that you programmed the QR Code to take the scanners to. For people who rely on their smartphones for everything, this can be a great way to give them the resources they want and prevent them from losing your company information.
There you go. Those are 3 of my best tips I keep in my trade-show event arsenal. I figured I would give them out now, so you will be prepared for Affiliate Summit East in August!